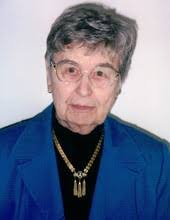 When Arlene Rider Huss graduated from high school in 1939, she wanted desperately to attend college. She applied and was accepted to attend Elizabethtown College, and was offered a scholarship. It was not enough, but she never forgot the kindness.
 
In fact, she established the Arlene Rider Huss Endowed Scholarship though her estate to help Etown students afford the education she dreamed about. Thankfully, she told the College of her intention. In 2013, it was our honor to bestow honorary alumni status upon Arlene Rider Huss '13.
 
If you would like to help the generations that follow with a gift through your estate, or discuss your Etown intentions with us, please visit: etown.edu/giftplanning.