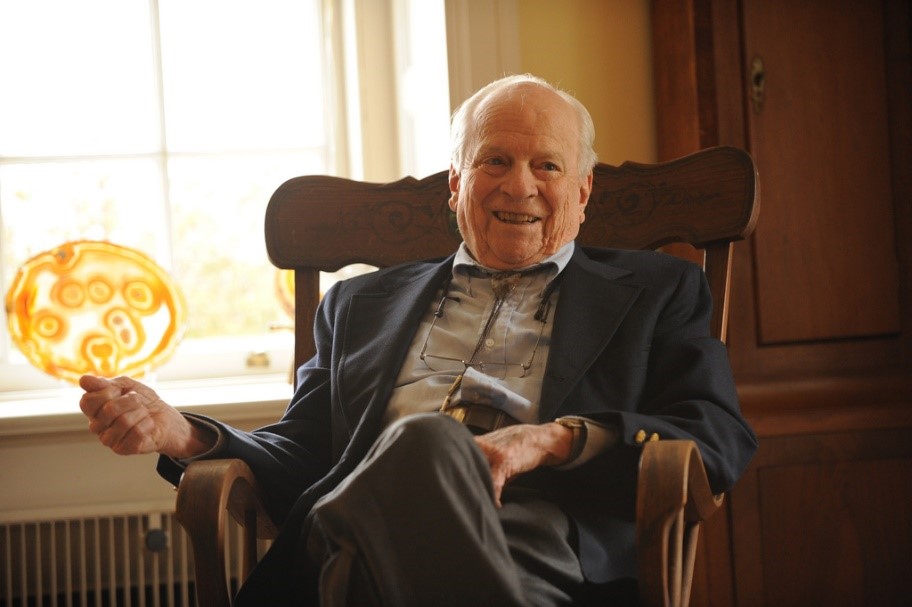 It was a passion for education and a love of jazz music and mineral collecting that drew a Harrisburg philanthropist to the Elizabethtown College campus and brought about his making the single largest contribution in the College's history.
In 2006, Frank M. Masters Jr. gave a historic gift of $4 million toward the construction of the state-of-the-art Masters Center for Science, Mathematics and Engineering.  His gift was partly funded through a Charitable Gift Annuity, which provided lifetime annuity payments as well as an immediate charitable deduction.
Masters' involvement with the College combined several of his many interests in a way that created a living legacy for the Masters family and the College community.
A civil engineer, Masters had a passion for higher education, particularly engineering education. He was the first person in his family to graduate from college, attending Lehigh and Cornell universities.
He was also a huge fan of jazz music and was further drawn to the College campus when Gretna Music moved its performances to the College.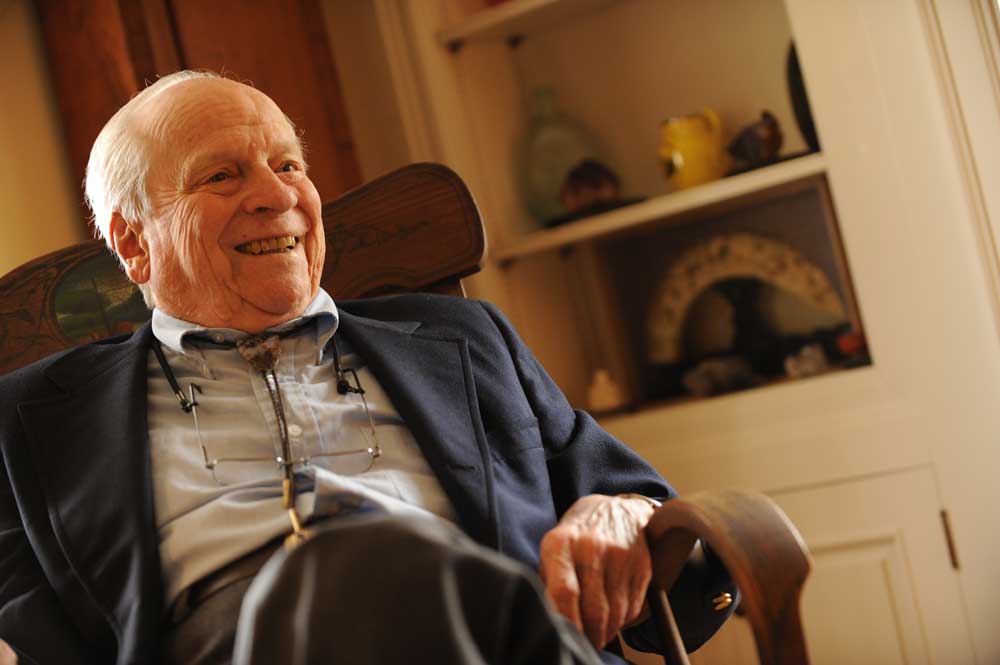 Masters was also an avid mineral collector and donated his large mineral collection to the college. Pieces from his collection are prominently featured in The Masters Mineral Gallery in the lobby of the Masters Center.
Masters, who passed away in 2018 at age 92, is remembered as someone who saw the vision the College had and believed that making the Center a hub for many departments would bring people together.
"For Dad, (the Masters Center) was a labor of love," said his son, Christian. "And now, if I want to think about Dad, I can just go down to Etown."